Color Changing Polish
Remember those mood rings we all used to wear? This remarkable polish does the same, changing color depending on temperature changes, creating a uniquely personal finish. Change is good so get yourself some great color changing polishes!
Glitter Acrylic Nails
Sparkly, dazzling and eye catching, nails with glitter effects are so simple to achieve and the height of fashion. Shine bright with awesome glitter nails!
Matte Nails
Providing an air of the mysterious, Matte polish moves away from the traditional gloss and into the shadowy world of anti-gloss. With a final result verging on a velvet soft appearance, Matte Nails are deceptively durable. Catch some eyes with these irresistible matte nail polishes!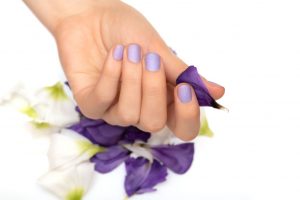 Ombre Nails
Graduating color, either vertically or, more unusually, horizontally, fades from deep and rich to pale and subtle across your nail bed for a sophisticated look. Get your share of gradience with the best ombre nail polishes!
Crackle Nails
Producing an effect reminiscent of those shattered glazes you often find on old ceramics, Crackle Nails are stunningly dramatic, and very unusual. Find the best crackle nail polishes of the year.